If you want help from the greatest financial advisors Middlesbrough has to offer, you have come to the right place. The purpose of our comprehensive service is to put you in a better situation financially in the future. With our guidance, you can protect yourself and your family.
Many financial terms sound almost identical. Because of this, some assume that they all mean the same thing. People even believe that life insurance and assurance are the same. However, they are very different. As a result, we would like to explain the differences between them.
Insurance
We will begin with life insurance. If you pass away during the policy's term, it will pay out a lump sum that is tax-free.
You are able to arrange the cover on a level basis. Here, any pay stays at one level for the time of the policy. On the other hand, you could arrange it on a decreasing basis. In this situation, the amount of cover goes down as time passes.
People usually take this type of cover out at the same time as a repayment mortgage. The amount your dependants will gain is identical to the sum outstanding on the mortgage.
Cover for your whole life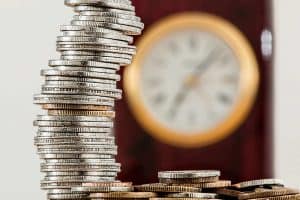 Next, we will talk about life assurance. This normally covers you for your whole life. Therefore, people call it the whole of life cover.
Premiums for life assurance are typically pricier than with insurance because they ensure payouts. There is also a bigger chance of someone reviewing premiums every few years. This means they can increase throughout the policy's lifecycle.
Certain life assurance products also have links to investments, meaning a portion of your premium is going to be invested.
Robert Carlton has been proud to assist countless individuals with their life assurance needs. We make sure that everyone leaves our offices with peace of mind. They will know that the future looks bright for their families.
If you would like to speak with some of the best financial advisors Middlesbrough has, you are welcome to get in touch. We make discussing any aspect of finance much easier.