Everyone has to make several huge choices relating to money in their lives. When they require assistance, people come to see the most competent financial advisors Middlesbrough has. You can find them at Robert Carlton, and we specialise in several areas.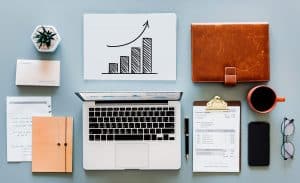 Something we often find ourselves aiding clients with is income protection. A critical part of this is insurance. This is a policy that pays out if you cannot work because of illness or injury. Typically, it will cover you until your return to work, retirement, or death.
One thing we need to make clear is that this insurance is not the same as PPI. Payment protection covers a certain debt and payouts go to the lender.
Do people already have policies?
Only a small number of employers fund their staff members for over a year when they are sick. Considering the low amount of state benefits available, we advise everyone of working age to think about income protection.
It is true that millions of people already have policies. While they may offer some protection, the specifics may not be right. For example people may have PPI and private health insurance. They may not provide the same level of cover as income protection.
How does the policy pay out?
Finally, we will discuss the specifics of payouts. You normally get a percentage of your earnings. The norm is between 50% and 70%. At times, an insurer could pay out a greater percentage on a chunk of your salary. They can also pay out a lower one on anything above that.
At Robert Carlton, we can help you with income protection if you are struggling with it. We will see to it that you have a safety net in place if things take an unexpected turn. You can rely on the best financial advisors Middlesbrough has to guide and support you.
If there is something we can do for you, please let us know.