We are a firm that employs the most intelligent financial advisors Middlesbrough has. It is important to have support when you are planning for the future. Luckily, we can help you find solutions to all of your worries. This includes those relating to savings, investments, and even income protection.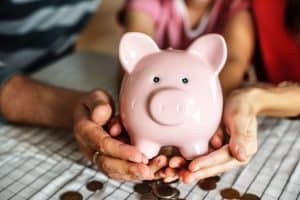 At some point, you may find yourself in a position that requires income protection. However, finding the correct policy to suit you can be somewhat tricky. Right now, you are probably wondering what type will offer the cover you need. What we are going to do here is take some of the mystery away from this topic. You can find some useful information below that may help you decide what policy to choose.
Long or short term
In relation to the duration of pay out, there are two primary policies. These are long term and short term income protection. The latter ones usually only pay you income for two years. With some providers though, you can select a payment period of 1 and 5 years.
The term is something you must remain aware of when asking for advice on which type you require. The long term policies normally give you a monthly income. This is until the end of the policy or you are well enough to return to work.
The waiting period
There is another decision you will have to make too; you must choose how long you will want to wait until you start getting income from the policy. This is what we call the deferred period. The policy cost is going to consider this. The waiting time could be as long as 104 weeks or as little as a single day. Opting for a longer deferred period shall minimise the price of the premium.
At Robert Carlton Financial Advisors, we don't offer our clients generic advice. Instead, we look at their unique circumstances and provide information based on what we find. After all, there is no one size fits all with our line of work.
If you need help from the best financial advisors Middlesbrough has, contact us. We are always happy to speak about different topics, from income protection to pensions and more.